Annie Crane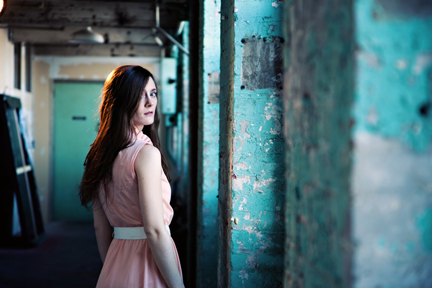 Bio

Annie Crane was born into an upstate NY home and since her birth has taken with her the stories of immigrant grandparents, the chills of February ice storms, flowers from the tops of the northern Cascades, sunfish from Oxbow Lake, heartache from snowy Toronto streets and an industrially sweet Brooklyn love. Her arrival on the NYC Antifolk scene gave the community a touchstone to traditional music akin to the Irish ballads she grew up on. She has been compared to the likes of Sandy Denny, Lucinda Williams, Neko Case and Gillian Welch. As one enthusiastic fan put it, "She looks across the audience like she's looking deep into a distant decade."
Press:
"Local Annie Crane plays fabulous folk with enough thoughtful twang to transport you back in time…and down South". Time Out NY
"Crane's music is mature, minimalist, and she's got a depth to her voice that lends credence to even her most mythical poetic wanderings…Finally, here's a girl-guitar combo that is unapologetic but never angsty". Urban Folk Magazine
"People like Annie Crane and Rachel Harrington are helping to revive a sound that is as "American" as jazz and the blues". Jersey Beat
Why She's So Antifolk?

"I'm Antifolk because I believe "folk" can not be pigeonholed. On the antifolk scene, I found in my peers teachers and motivators; people who believed in my potential and dared me to be honest & true. I am antifolk because as inspired by this scene, I try to be true to whatever comes out of me whether it fits a defined mold or not.