Miki Huber





Buy Miki's CDs at The Store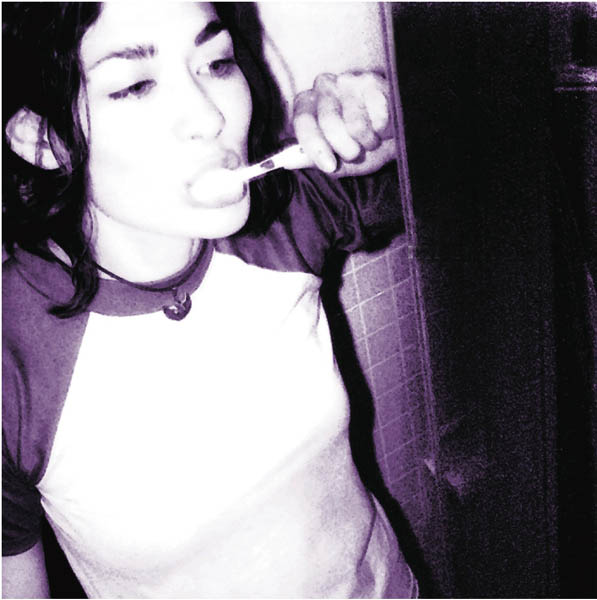 Bio
Miki Huber spent her early years growing up on a goat and honey bee farm in the Mojave Desert in California, where she played her dad's guitar and wrote songs about the sun and the moon, lonely boys, and estranged mythical creatures lost in the woods. Raised by a Japanese mother from a legendary Samurai family and an eccentric American father (fond of pranks and adventures), she found herself moving from the desert to the Nez Perce lake lands of North Idaho and later, running off to live in New Zealand, France, and New York City (her current abode). Her music has been likened to Mirah, Stereolab, and Cat Power, and her songs have been described as haunting and whimsical…sometimes reminiscent of European and Japanese folk melodies and French retro pop.
Among her influences are Elliot Smith, Nick Drake, Kate Bush, The Innocence Mission, Suzanne Vega, Rickie Lee Jones, XTC, Bjork, Eric Satie, Francoise Hardy, Jung, and film director, Ingmar Bergman. Miki is inspired by any art which "captures the soul" because "that's where there's music".
Miki Huber plays regularly in and around New York City and is currently recording a second CD to be entitled "Flutter". She has recorded with other artists, such as Amiel and Minster Hill, and her cover of Martin Newell's "I Will Haunt Your Room" was featured on the tribute CD, ReNewell (2000). She has also been a traveling member of the Black Moon Theatre Co., a Middle Eastern dance performer, and a Creative Learning Therapist for kids with learning disabilities.
Check out her website at More Miki or her MySpace site at myspace
Miki can be contacted at mhluna@earthlink.net
Reviews
South of mainstream.com: **** 4 stars
A pleasing mixture of the delicacy of Cat Power and the quirky appeal of Mirah, Songs by Miki Huber was an unexpected seven song delight, waiting patiently to be discovered in my queue. While Miki emulates the often sad and simple delivery I've come to love when delivered by Chan Marshall, she's got a bit more faith in her vocal delivery. The strength of her pipes adds to the simple beauty of the short but memorable "Cat In The Moon", a simple but lush two minute track. The sparse and sputtering style of the guitar and the vocal delivery on "The Hollywood Song" and "Another Dance" reminded me of Mirah's first album, one of my very favorite repeat listen discs. The simple, almost sparse, musical arrangements enhance the sincere and stunning vocals. Mournful violin enhances the emotive quality. This disc won't appeal to everyone because it's relatively simple and sparse, but lovers of Cat Power, Mirah and even Helium or Mary Timony's solo works should enjoy this reflective and compelling recording.
Performance review by JezebelMusic.com:
A simultaneously mysterious and down-to-earth songwriter, Miki mixes a certain folk delicacy with punk undertones...Miki's music shines very brightly.
Martin Newell, Cherry Red recording artist:
Your track ["I will Haunt your Room" on Martin Newell's tribute CD] was my first favourite when I heard it...It has a genuine winsomeness and pathos in it. You should send it to a record company and demand a big advance.
Anna Maria Stjärnell, Collected Sounds.com:
Miki Huber makes intimate-sounding, clever songs and sings them in a hushed voice. I thought of early Suzanne Vega while hearing this. "The Hollywood Song" is a gem with a sad tale at the centre. "We're all soul benders in Hollywood," she sings poignantly. "Trees" is like Cat Power. Huber plays the guitar beautifully here. "Through The Window" uses Baird Duthie's violin to flesh out the stripped-down sound. The songs melancholy mood is brought out in a subtle way. "I Will Haunt Your Room" is a cover of a song by English songwriter Martin Newell. I'm not familiar with the original, but Huber's version shines. It's quirky and lovely. So this brief album ends, and I hope she makes another just like it, only longer.
Why She's Antifolk: Well, geez, just look and listen...