Major Matt Mason USA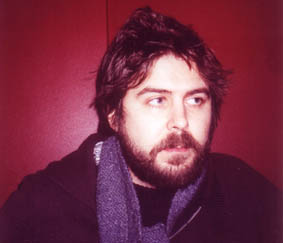 After moving to New York in the summer of "93 and landing a job at Tower Record for five dollars an hour, Matt Roth sold his amp for food and began composing on a thirty dollar acoustic guitar that thankfully would not stay in tune. Recording on a cheap boom box, he found the acoustics in his Lower East Side closet ideal for creating a sort of intimate sound which would perfectly suit his newly inspired urban-folk songs, as well as his finances (see Rivington '94 and Tower Days).
With guitar in hand and hay still in his hair Matt hit the streets and found a home on the Antifolk music scene based out of Sidewalk Cafe. Renamed 'Major Matt Mason USA' by scene founder Lach, Matt became a regular at Lach's infamous Antihoots. Lach signed Matt to Fortified Records and released the highly acclaimed debut CD Me, Me, Me. Lach then licensed the disc to UK's Shoeshine Records and subsequently negotiated Matt's follow-up deal with the label. He has gone on to release several albums with Shoeshine. Matt went on to start his own label, Olive Juice, as an "artist's collective" but quickly transformed it into a boutique label with himself controlling production and distribution of many of the artist's on the Antifolk scene.
Matt has also started a rock duo called Schwervon with his girlfriend Nan Turner playing drums.
Why He's So Antifolk "Iím pretty influenced by all the people that play in the Antifolk scene and have for the past eight years since Iíve been there. Thatís the biggest influence Ė you just hang out with people who play every night. Sometimes I might go there five nights in a row and just see bands play. Some of them arenít so good and some of them are incredible. I definitely think being influenced by your contemporaries is a good thing, an important thing. "-MMMUSA