Earl Pickens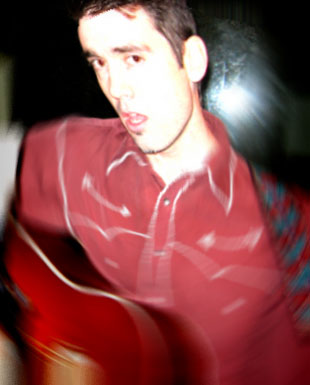 Bio

Earl Pickens understands you. He knows how you feel. How you feel RIGHT NOW. He can sense it. And he loves you, in whatever way you are comfortable with.

Earl's rowdy band, "Earl Pickens and the Black Mountain Marauders" has confounded audiences at the Fort on numerous occasions with their "do we like country music or are we mocking it" shtick. You can't beat an Earl Pickens show with a shtick. He'll shtick it to you. He loves to play shtickball.

Nice things nice people have written about Earl:

"Pickens is a ragged but semi-right Brooklyn honky-tonker, a refugee from the East Village Antifolk scene, who now brings skilled and clever songwriting to a "good with a few drinks, better with more than a few" Beat Farmers kind of situation. Some satirical intent may be detected." The Village Voice

"roots-rock charged by competence and charm. . . Pickens has some clever originals about the roots music scene to contribute, including They Were Just The Opening Band, concerning the horror of having skipped every early show of some local heroes before they got big, and I'm Not Tired, referencing with envy a not very successful singer-songwriter who could nonetheless make both straight women and gay boys think he was singing right to them." No Depression Magazine

"A DANG GOOD TIME" TimeOut New York

"Pickens, a natural when it comes to engaging the crowd, has a performance style reminiscent of The Reverend Horton Heat, who preaches to the congregation through his rockabilly music. However, Mr. Pickens is more cattle-driving herdsman than brimstone-spitting evangelist. He wields his guitar like it's an electric cattle prod. Instead of "Amens," he energizes the crowd with "Yeehaws!" Annabelle Magazine

"Enigmatic, yet oddly brilliant" Long Island Entertainment

"Heaps of fun and a whole lot of trouble." Flavorpill

"visceral music - and songs about bowling." -Antimatters

Why I Am Antifolk:

"Well, we're probably more Anticountry actuallyÉ"


More info at Earl Pickens.